Sale!
Pop In Newborn with Bambú insert
This diaper is the mini version of pop in one size. It is a diaper designed from birth even for small children from 2 kg up to 6 kg. Ideal solution for using washable diapers from birth.
The supplied insert is made of bamboo. The cover can also be used with other newborn inserts (prefold newborn…). This system is very convenient. 6/7 newborn covers and about twenty absorbent inserts cover the needs of a newborn.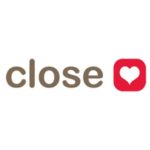 Description
Brand
Close