Description
Description
The 260 ml insulated straw bottle is the ideal bottle for Pre-K to early elementary school kids who prefer a warm or cold drink. Our 100% medical grade silicone straw top eliminates distracting drinking or lid removal noises of traditional bottles making them a teacher's favorite! True to our plastic-free mission, our straw bottle is 100% plastic-free unlike other bottles that use plastic components in their straw bottles. With Pura, you can be sure you are getting the safest, BPA/BPS-free and NonToxic Certified bottle on the market.
Want to Learn More?
The Pura development team took up the challenge of creating the first (and only) 100% plastic-free vacuum insulated straw bottle on the market and onlynon toxic certified bottle on the planet.
The award winning 260 ml Insulated Kiki straw bottle is 100% plastic-free, environmentally progressive, and adapts to the needs of your growing child. Both the bottle and collar are crafted from safe, high grade #304 stainless steel and our Silicone Straw is made from medical grade silicone… so you can be sure that you are truly using a 100% NonToxic Certified feeding system.(BPA/BPS-free).
Of course, like all products in the Kiki line, the insulated straw bottle features our unique Baby Grows…Bottle Evolves™ technology that allows this bottle to grow with and adapt to the changing needs of your child. Change the bottle with a simple swap of the silicone mouthpiece (nipple, spout, straw, flat cap, Big Mouth® Sport top, plus others in development!)
With Pura you can rest assured that you are always using the safest and most eco-progressive bottle on the market.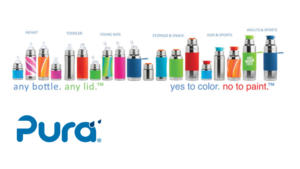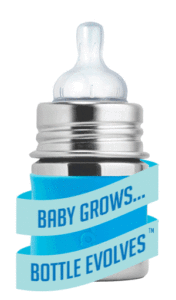 Reviews (1)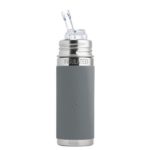 Pura Straw Insulated bottle 260 ml
Your review
* Review is required
Email
* Email is required
Add photos or video to your review