Description
Description
Lil Learnerz is here to help your child reach the next milestone: Potty training.
When your little one is ready to leave the diapers but still needs help and protection, it will become that essential help. Lil Learnerz looks like baby underwear and features multiple fun prints and bright color schemes.
Lil Learnerz are made with IMWET TECHNOLOGY ™! This feature allows your child to feel wet in the event of an accident. This helps them to learn more about their body and helps in the learning process.
Lil Learnerz is breathable and soft with a hypoallergenic layer in contact with the baby's skin. Lil Learnerz is also waterproof and can withstand a heavy accident without problems. The interior consists of a double-layer absorbent microfiber.
Lil Learnerz is easy to pull up and down from your little student! Just like real underwear!
Lil Learnerz comes in five sizes ranging from Extra Small to Extra Large. The Extra Small and Small dimensions are also equipped with pressure to help in case of solid accidents!
Pack of two panties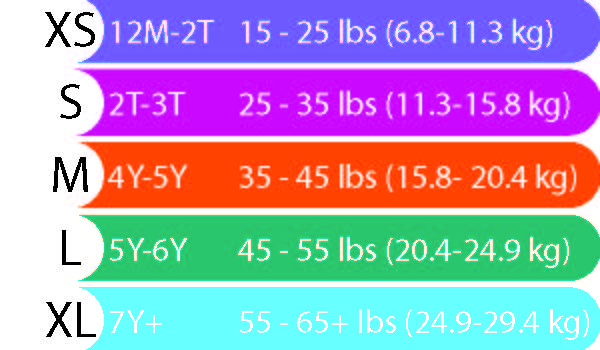 Additional information
Additional information
| | |
| --- | --- |
| Kanga Care Colors | Clover/Caribbean, Finn/Nautical, Whimsical/Poppy, Billy and Nautical, Bloom And Pine, Destiny and Unity, Harvest and Nautical, Hope and Captain, Kraken and Sand, Lava and Soar, Lil Monster Reboot and Platinum, Polished and Castle, Skipper and Sand, TokiCorno and Sherbert, TokiJoy and Tadpole, TokiSea and Dandelion |
Reviews (0)
Only logged in customers who have purchased this product may leave a review.