Description
Description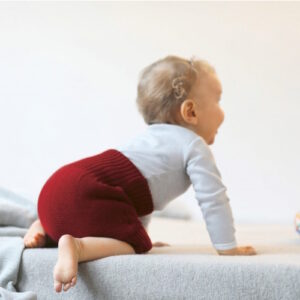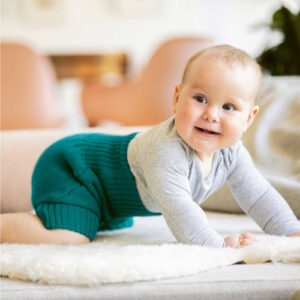 These wool trousers are used as an overlay. They are waterproof and can be used on top of an absorbent system such as knitted nappies, folded nappies held in place with a snappy or a classic nappy.
The wool absorbs up to 30% of its own weight in moisture without being wet to the touch. The moisture is trapped inside the fibre and is slowly released as vapour.
The wool nappy absorbs up to 120 ml of moisture into its fibres and keeps the nappy sealed to the outside.
Wool has many benefits. It is thermoregulating, soothing, stimulating, healing (antibacterial) and natural.
3 wool nappy covers of the same size is enough for a baby's diaper change.
Material:
– 100% new wool from organically grown merino sheep
Reviews (0)
Only logged in customers who have purchased this product may leave a review.