Lumipets® Bear Plush Sound Soother
CHF35.00
Un lettore audio, una luce notturna, un generatore di rumore bianco e un proiettore tutto in uno! Ideale per neonati, e bambini piccoli, riproduce 10 suoni e canzoni perfette per rilassarsi e confortare con luci colorate per cullare i bambini a dormire e aiutarli a sentirsi al buio.
3 in stock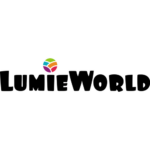 Description
Description
A sound machine, night light, white noise maker, and projector all in one!
Ideal for newborns, infants, and toddlers, it plays 10 sounds and songs perfect for calming and comforting with colorful lights to lull babies to sleep and help them feel safe in the dark. Ages zero plus.
Built-in cry sensor. Comfortable plush design. Portable feature to travel anywhere. USB rechargeable.
Made in China
Reviews (0)
Only logged in customers who have purchased this product may leave a review.