Description
Description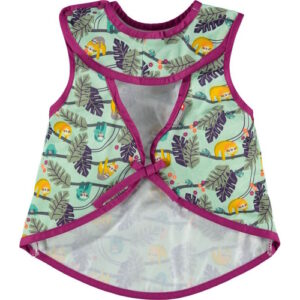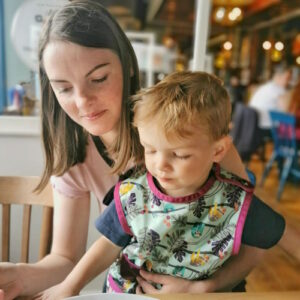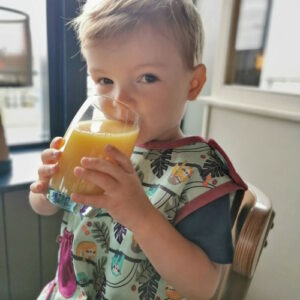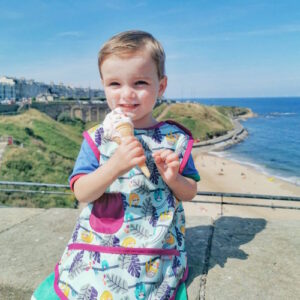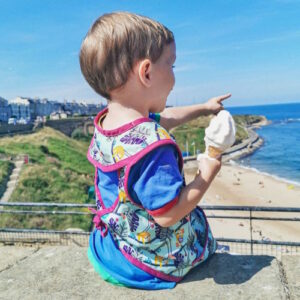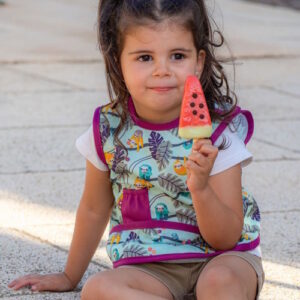 The Pop-In sleeveless bib, effectively protects your child's clothes from dirt and stains!
Compared to the bib with sleeves, it is longer and has a cut reminiscent of an apron. The fabric is waterproof and can be quickly cleaned by a damp cloth. Thus, it is ideal for cooking, painting, pasting, eating or other activities where your child loves to spill.
At the bottom of the flap, a wide fold allows to collect the crumbs instead of ending up on the ground. In addition, the bib also has a chest pocket in which your child can store small treasures of everyday life or dessert.
The neck size of the bib can be easily adjusted by snaps on the collar. A thin ribbon on the back makes it easy to put on and remove.
Care Tips:
– wash bibs at 40 degrees, can also be washed at 60 degrees without any problem in case of odour problem
– Not suitable for machine drying
– Quick drying on a seeding line
– Bib can be easily wiped with a damp cloth so it does not need to be washed immediately after a meal
Material:
100% polyester (PU coated polyester)
Size:
6 – 18 months

18 – 36 months

Material:
Polyester
Washable up to:
40°C
Reviews (0)
Only logged in customers who have purchased this product may leave a review.