Ulrich Ox Gall Soap
CHF8.00
To remove stains from fat, starch or albumen.
Contains concentrate of bovine galls (from farms respecting animals), Humidify the stain, rub the bar of soap to obtain a foam. To be used before washing in the washing machine.
It can also be used on all textiles, even wool
100 g bar of soap.
1 in stock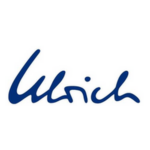 Reviews (0)
Only logged in customers who have purchased this product may leave a review.