Miosoft Trial Pack Size 2
CHF18.50
The miosoft two-piece nappy from Bambino Mio is a versatile nappy to suit all shapes and sizes. Just two sizes of cover and a onesize* nappy to see you through from birth to when they're potty-ready. This pack contains one complete nappy for you to try out and discover just how easy they are to use. From 9kg to 15kg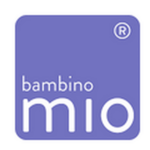 Description
Description
The miosoft two-piece nappy from Bambino Mio is a versatile nappy to suit all shapes and sizes. Just two sizes of cover and a onesize* nappy to see you through from birth to when they're potty-ready. This pack contains one complete nappy for you to try out and discover just how easy they are to use.
• As easy to use as a disposable with simple velcro-style fastenings.
• Cotton through and through, nothing is softer on your baby's delicate skin.
• Super absorbency and minimum bulk for little bottoms.
• Perfectly sized to ensure a snug, leak proof fit. Super stretchy to keep up with even the most active babies!
• Easy to wash and extremely quick drying.
• miosoft nappy: 100% cotton. miosoft nappy cover: 100% polyester, laminated to polyurethane.
Includes:
• 1 x miosoft nappy
• 1 x miosoft nappy cover size 2
*True for most, but due to the natural variations in babies' shapes and sizes, this cannot be guaranteed.
Reviews (0)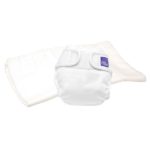 Miosoft Trial Pack Size 2
Your review
* Review is required
Email
* Email is required
Add photos or video to your review